Battery Services
at Volkswagen Fort Myers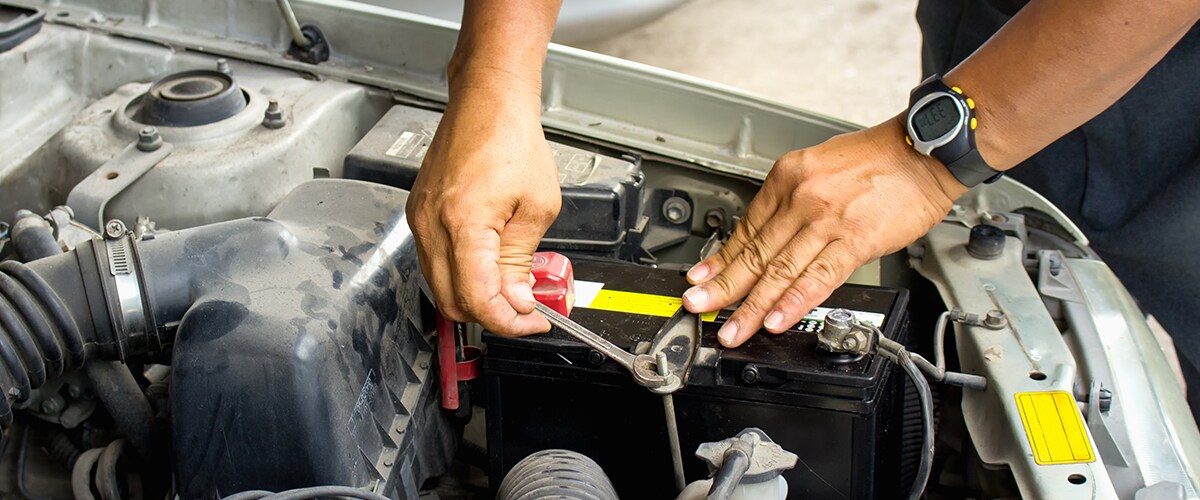 Inspect your Car's Battery with Service at Volkswagen of Fort Myers
Your car's battery plays an obvious yet crucial role in how you travel. Reliable car batteries with optimal charge keep your vehicle's electrical functions operating at peak levels for a commute you feel good about. Conversely, a dying battery can potentially leave you with a vehicle that won't start, requiring roadside assistance or jumper cables.
To ensure your car's battery is running well, turn to the team at Volkswagen of Fort Myers for service-related solutions. Our factory-trained technicians can test this battery, offer our expertise on next steps, and replace older batteries or damaged parts accordingly on your behalf. Go over this maintenance experience in greater detail before planning your next trip to our Fort Myers, FL Volkswagen service center.
The Importance of Regularly Testing your Car's Battery
As your car battery ages over time, its charge will continue to slowly but surely decrease. To ensure that your vehicle's battery is strong enough to reliably support your driving experiences, we run diagnostics on this under-the-hood component and report back with our findings. This charge test serves as a crucial measurement for future decision-making on a replacement and new Volkswagen battery installation.
Battery Replacement Indicators
Warning signs do exist to forecast the need for a battery replacement inside our VW service center located in Fort Myers. Contact us to schedule an inspection immediately if you observe any of the following indicators:
Engine "crank" upon ignition
Visible damage to battery
Battery warning light illuminated
Get a Battery Service Appointment on the Books in Fort Myers
Our certified mechanics look forward to checking in on the health and charge of your vehicle's battery with a service appointment you schedule through our Fort Myers service facility. Give us a call today with questions and arrange for upcoming maintenance at your earliest convenience!
Hours
Monday

7:30 AM - 6:00 PM

Tuesday

7:30 AM - 6:00 PM

Wednesday

7:30 AM - 6:00 PM

Thursday

7:30 AM - 6:00 PM

Friday

7:30 AM - 6:00 PM

Saturday

8:00 AM - 4:00 PM

Sunday

Closed