Alignment Services
at Volkswagen of Fort Myers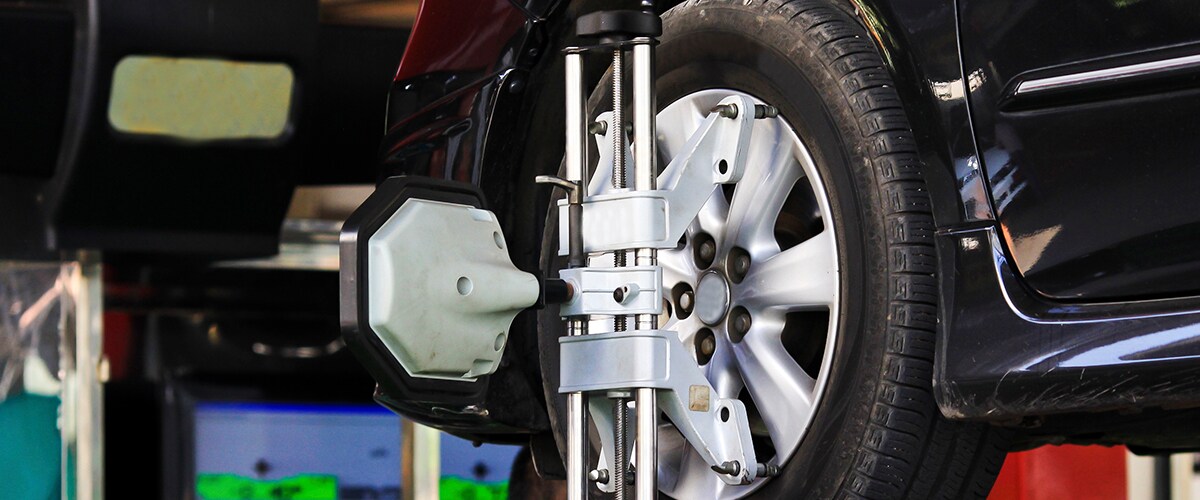 For Wheel Alignment Service You Can Trust, Visit Volkswagen of Fort Myers
Poor wheel alignment can potentially impact your driving experience and vehicle ownership outlook in a significant manner. If you recently hit a pothole or drive on rough roads for extended periods, then it may be time to schedule wheel alignment service with our certified mechanics here at Volkswagen of Fort Myers.
Our Volkswagen service center in Fort Myers, FL is happy to outline what wheel alignment service is, why it's important, and how you can get started.
Why are my Wheels Misaligned?
Uneven roadways, unexpected dips and significant potholes can all potentially wreak havoc on your car's wheels, especially if you're accustomed to driving over surfaces with these types of conditions. These types of factors are what potentially contribute to wheel misalignment and the associated issues you may experience from behind the wheel.
What Does Wheel Alignment Service Accomplish?
Wheel alignment service here in Fort Myers is critical for the following reasons:
Increases fuel efficiency
Avoid earlier tire replacement
Prevents uneven tire tread wear
To protect your automotive investment and ensure that associated components aren't at risk of potential damage, schedule a multi-point inspection if you run into potential issues with your car's functionality. Respective problems that may come up include a vibrating steering wheel and sudden pull of the vehicle to one side or the other. If you make these observations, contact our team immediately to get an appointment on the books. With factory-trained technicians, genuine auto parts, diagnostics equipment access, and a top-notch service facility, you'll feel confident about getting this problem corrected the right way.
Schedule VW Wheel Alignment Service for your Vehicle in Fort Myers Today
Contact our team with questions after setting up a future service appointment online and plan an upcoming trip to our Fort Myers dealer location for wheel alignment maintenance!
Hours
Monday

7:30 AM - 6:00 PM

Tuesday

7:30 AM - 6:00 PM

Wednesday

7:30 AM - 6:00 PM

Thursday

7:30 AM - 6:00 PM

Friday

7:30 AM - 6:00 PM

Saturday

8:00 AM - 4:00 PM

Sunday

Closed