Brake Services
at Volkswagen Fort Myers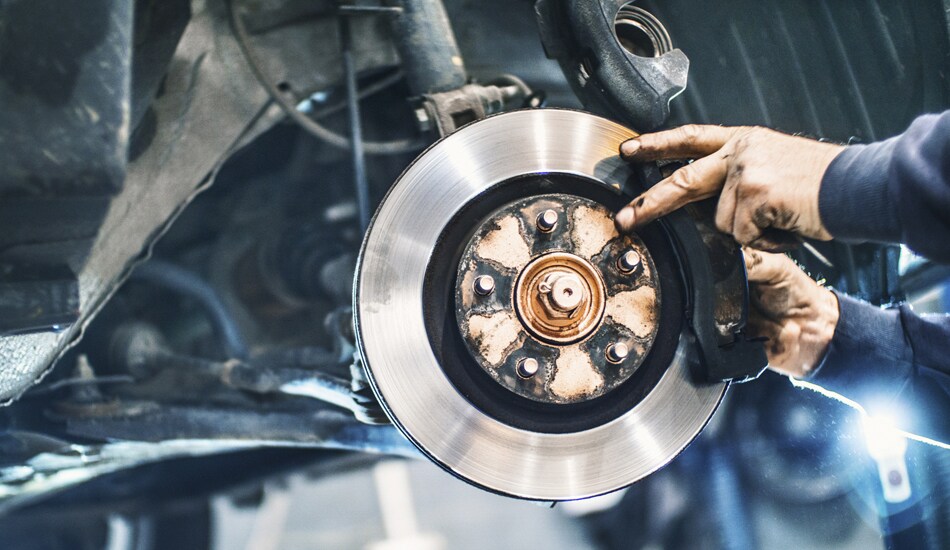 Inspect your Brake with Service at Volkswagen of Fort Myers
Brake pad replacement and brake servicing is a crucial component of routine vehicle maintenance. While the interval between brake service appointments depends heavily on driving style, typically most vehicles require brake servicing anywhere between 20,000 and 50,000 miles.
However, checking your brakes for excessive wear can help you determine whether or not you need to visit Volkswagen of Fort Myers for a brake service appointment. Committed to assisting drivers in maintaining their vehicles throughout ownership, Volkswagen of Fort Myers' team of service technicians perform brake service quickly and efficiently to keep you on the road in complete confidence.
How Do I know If My Brakes Need Service?
Are your brakes making a squealing, grinding or scratching noise?
Are you experiencing decreased stopping power?
Does your brake pedal require additional travel to stop your vehicle than normal?
Do your brake pads have one-eighth of an inch or less of pad lining?
Are your brake rotors scored?
If you answered "yes" to any or all of the above questions, it's imperative that you stop by Volkswagen of Fort Myers to receive brake servicing. If left unattended, not only will your vehicle's safety significantly decrease, but various other components may deteriorate in addition to your brake pads - resulting in a significantly more expensive repair.
Brake Service at Volkswagen of Fort Myers: Professional and Expeditious
Volkswagen of Fort Myers' team of service professionals offer years of experience performing a variety of tasks on Volkswagen models, and utilize state-of-the-art technology to ensure your vehicle receives the impeccable maintenance it deserves. Stop by Volkswagen of Fort Myers to speak with a service center representative regarding our brake services, or use our online scheduler to make your next service appointment at your earliest convenience
Hours
Monday

7:30 AM - 6:00 PM

Tuesday

7:30 AM - 6:00 PM

Wednesday

7:30 AM - 6:00 PM

Thursday

7:30 AM - 6:00 PM

Friday

7:30 AM - 6:00 PM

Saturday

8:00 AM - 4:00 PM

Sunday

Closed